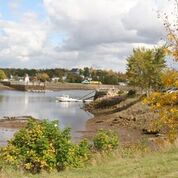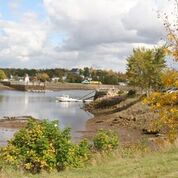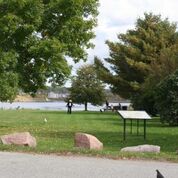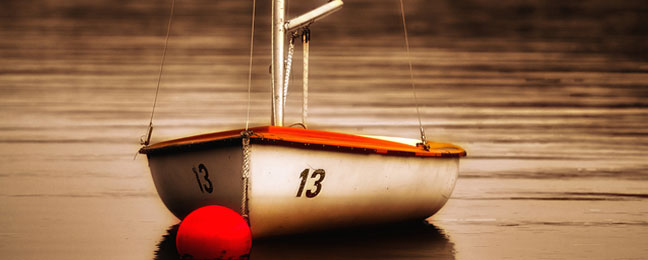 Calais
Calais is the largest municipality in Washington County and acts as a service hub and gateway to Canada. The city has a long history, from the first European settlement on nearby St. Croix Island to the traditional fishing grounds of the Passamaquoddy at Salmon Falls. The city was named Calais after the French city to honor French assistance during the American Revolution. The current permanent settlement started in 1770, and the area's history is well-chronicled by the St. Croix Historical Society.
Calais features a number of historical homes and buildings, including Dr. John Holme's Cottage, which houses the Historical Society, The Calais Free Library, and the Stone House. The downtown core of the city features a number of brick building blocks that were constructed in the wake of a devestating fire in 1870, which destroyed much of the downtown.
Calais is closely linked to the St. Croix River and the town on the opposite shore, St. Stephen, New Brunswick, and featured as part of the Two Nation Vacation. Both communities are part of the Schoodic International Sculpture Trail - you can find Calais's sculpture in front of the library on the Civic Green. Each year in early August, the linked communities hold an International Homecoming Festival, celebrating the links between the communities. The St. Stephen Chocolate Museum, the Wabanki Cultural Center, the Library, and the Historical Society are all wonderful learning experiences. Both communities are service hubs for their counties, and you will find large retail stores, supermarkets, and other services here.
Like many communities in Maine, Calais is held together by the spirit of its people. During the summer, a weekly farmer's market takes place on the Civic Green, as well as a weekly musical concert series. To learn more about local events and celebrations, visit the Calais Events website.
If you're looking to get active, Calais has a beautiful waterfront walking trail that traces the old railway line, from which you can view the St. Croix River and the remains of the wharves that once dotted the shores. Both Calais and St. Stephen have golf courses for those looking to hit the greens. Journey along Route 1 south and you'll find the Devil's Head Conservation Area, which has several trails and a spectacular lookout, and to the north on Route 1 you'll find theMoosehorn National Wildlife Refuge.
St. Croix Valley Chamber of Commerce