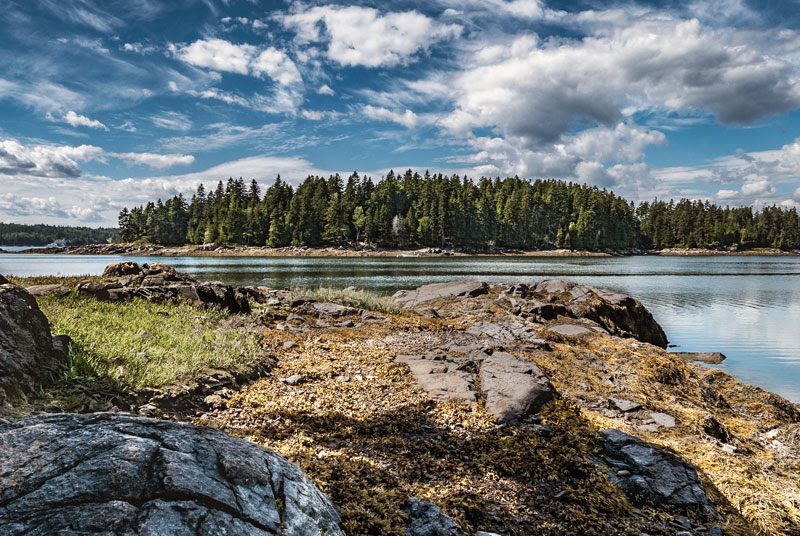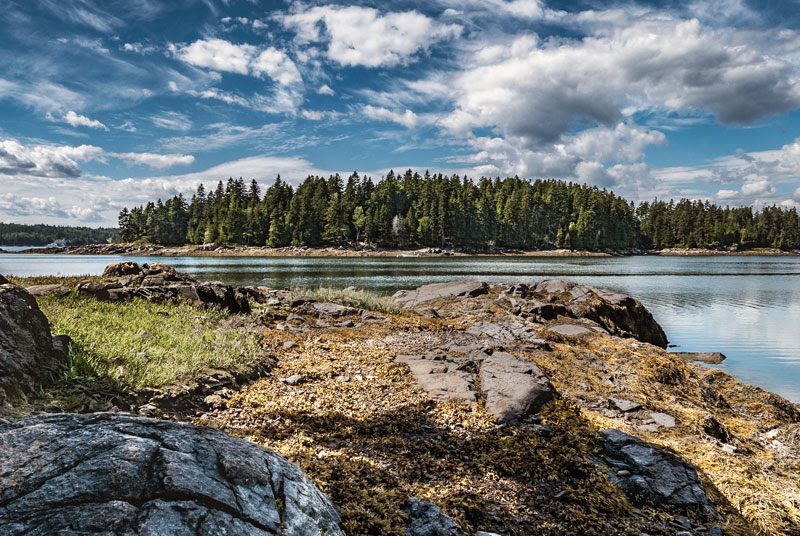 Schoodic, Acadia National Park
The Schoodic Peninsula section of Acadia National Park offers an unspoiled experience of the coast—without the congestion of Acadia's primary location on Mount Desert Island. Covering approximately 2,366 acres, Schoodic offers access to rugged scenery, thick forest, and weathered red granite formations along the coast, the crashing sea beyond.
A six-mile loop road includes many turnouts for visitors to pull over and wander onto the granite shore. A highlight is Schoodic Point, the peninsula's rocky, barren tip, and its unimpeded view of the Atlantic Ocean. Have a picnic at Frazer Point, a grassy area facing the waters of Winter Harbor. Blueberry Hill offers sublime coastal scenery, and avian enthusiasts will love Little Moose Island, a bird refuge. Raven's Nest is wonderful for photography, with tall cliffs and isolated coves—but stay away from cliff edges to avoid a dangerous fall.
Exploring by foot, bike, or car, you'll find views of lighthouses, sea birds, forested islands, and Mount Desert Island's majestic mountains in the distance. Hiking trails range from less than a mile to 3.2 miles and from easy to moderate, traversing birding habitat, highbush blueberries, pine forests, and rocky slopes. Bicyclists are invited to enjoy the loop road and 8.3 miles of winding bike paths with spectacular views. And don't forget the nearby fishing villages, rich in history and culture.
Tent and RV sites (with hookups) are available at the Schoodic Woods Campground, which also offer informational ranger programs. During the summer, the free Island Explorer, equipped with bike racks, offers transportation in and around the peninsula: Bus drivers stop when waved down. Two ferries also offer passage from Mount Desert Island.